Urethane Foam Chair that Provides Comfort & Support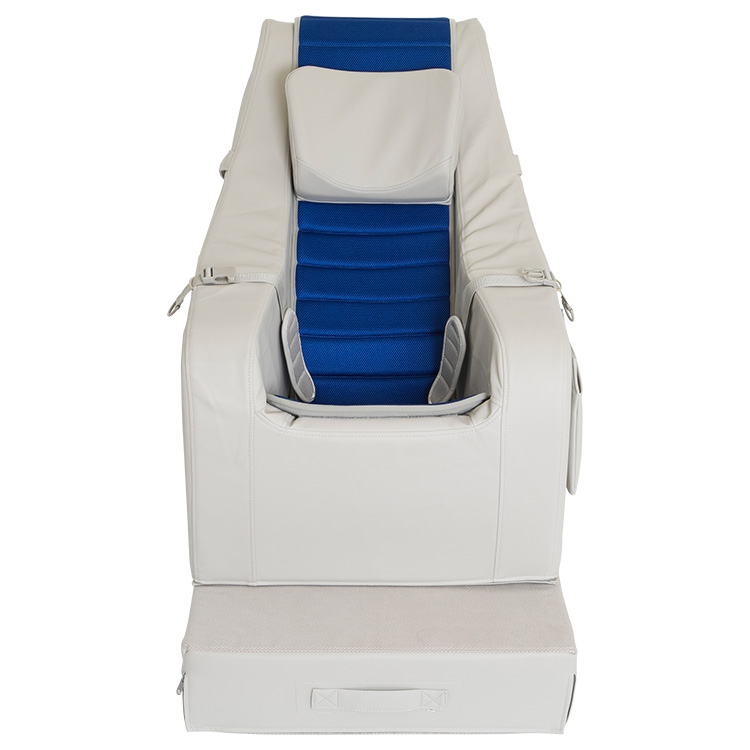 The Gravity Chair is 100% made up of Urethane foam. Its soft and elastic properties make the seating experience comfortable, yet offers the support needed. The Gravity Chair with its 35 year reputation is now in its 4th generation; over these years has seen the seating technology's continuous improvement and evolution.
Two Available Types
Two Available Types Depending on Desired Function
Depending on needs and preferences, we have two types of seat covers for the gravity chair.
Air-Breathe
Fabric properties
that emphasize ventilation
Three types of fabrics are used for different purposes and locations. PU man-made leather" is used for the hands and sides of the chair, which can be easily wiped clean, while "air mesh material" is used around the waist, under the buttocks, and on the back for ventilation. This chair cover was developed for children who sweat easily.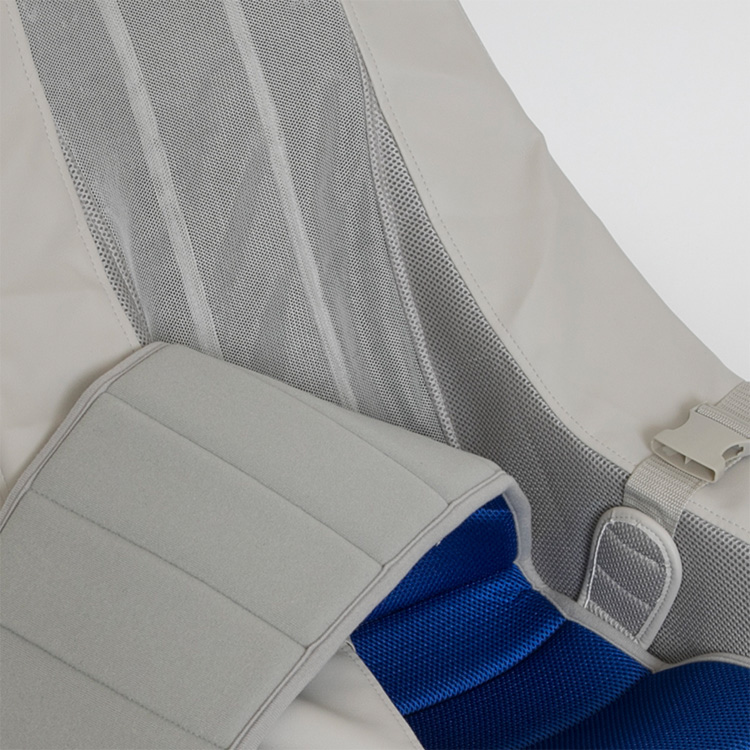 Wipe-Down (PU leather)
Fabric properties that emphasize the prevention
of dirt and/or of odors.
The seat cover is made of soft and comfortable synthetic leather; a special material which is waterproof to prevent dirt and odor, but breathable to keep it from getting stuffy.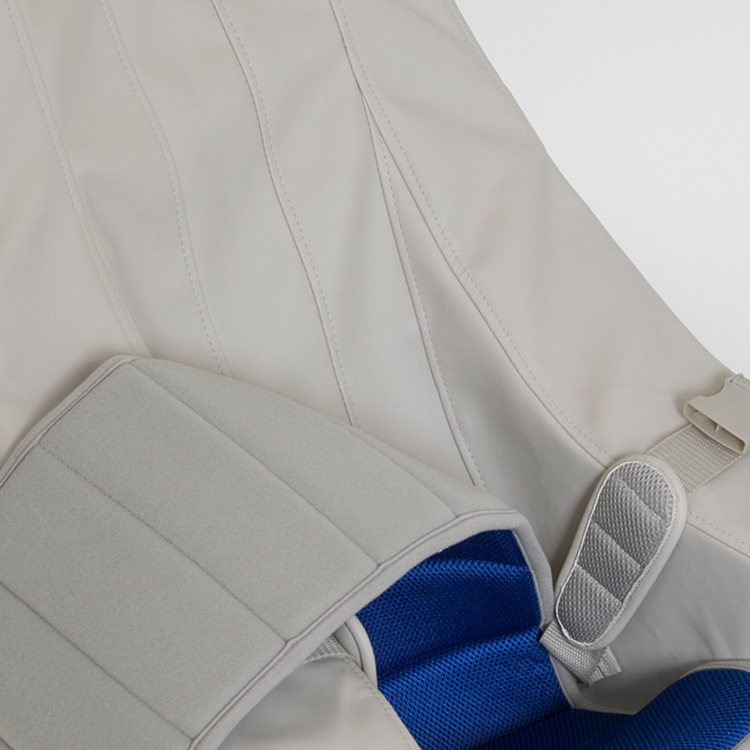 History
Sitting supports
our mental and physical health
through our daily lives.
Through our daily lives, we sit, stand, walk or even run against an invisible force that we all take for granted. Gravity functions as an essential component to our well being; it is our means of stabilizing ourselves, our resistance against the force of gravity that stimulates and maintains muscular strength and well being. Once we become bedridden, we are no longer stabilizing ourselves against the force of gravity, and so muscle atrophy can result along with negative impacts on our bone density and cardiovascular system. Contrary to lying in bed, sitting requires our muscles to stabilize our posture. Therefore sitting is an important function in maintaining health.
The Gravity Chair allows you to keep your sitting posture, independent from other's support, with ease and in comfort. Therefore, the Gravity Chair will play a role in supporting the individual's physical and mental wellbeing.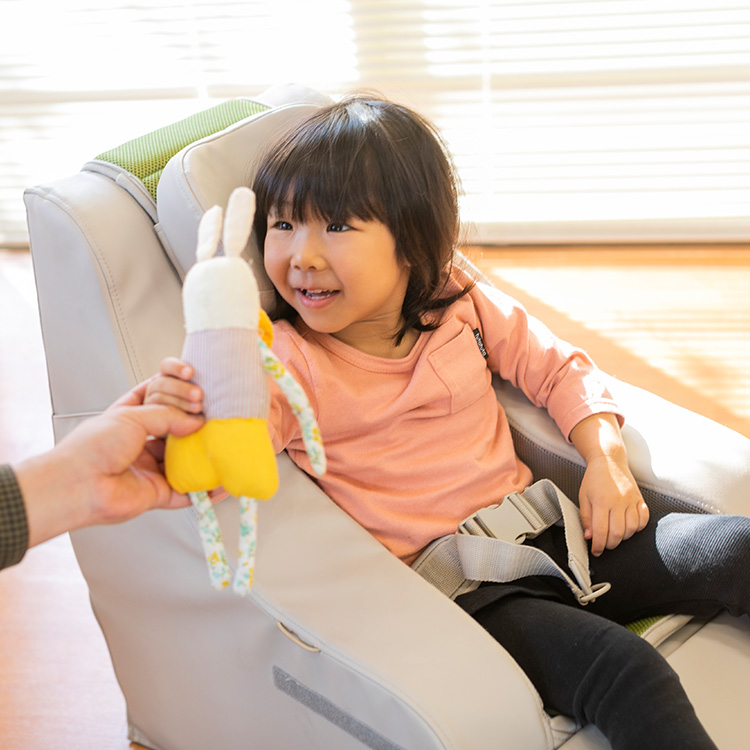 User Friendly Design
Ready to use, easy to carry.
The user and family friendly chair.
We developed the Gravity Chair to be as handy and portable as possible so you can take it wherever whenever you want to. When you first take it out of its box, fiddly adjustments aren't necessary; its ready for use. Made of soft and elastic urethane, its lightweight properties makes it ideal to carry around when on the move. The Gravity Chair has been designed to not only be user friendly, but family friendly too.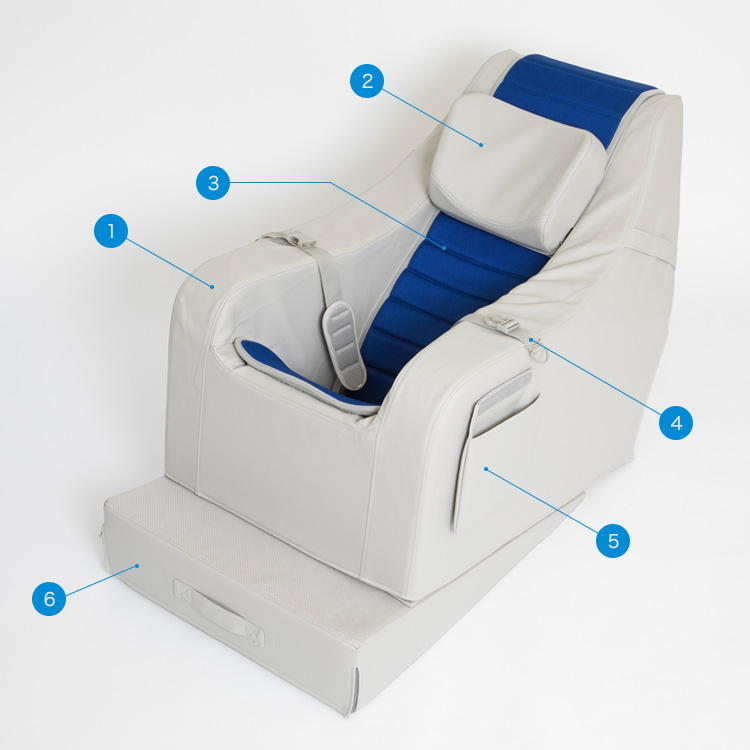 1

Main Unit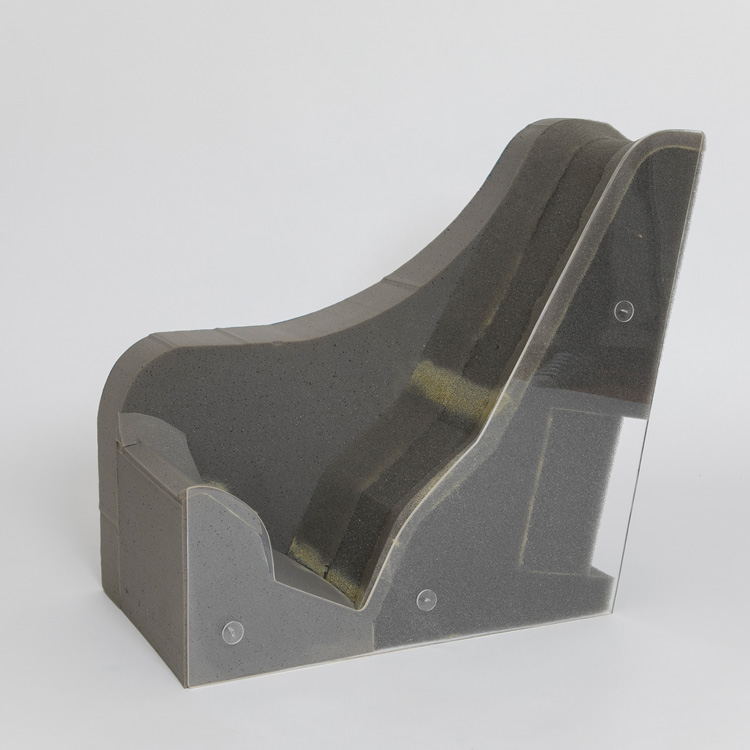 Made appropriately of soft and elastic urethane foam that exhibits superb breathability.
2

Headrest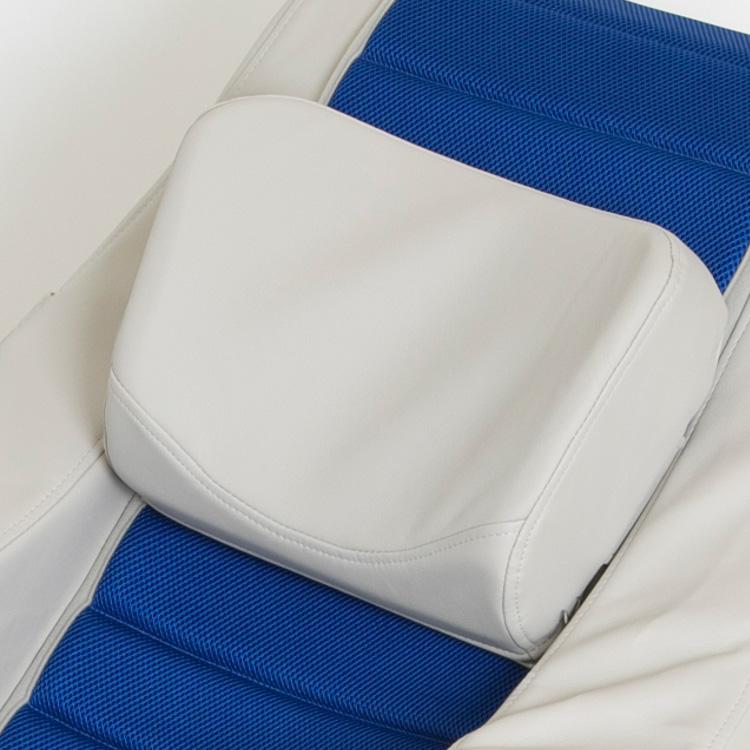 Large and stable 3-D shape.
3

Seat Liner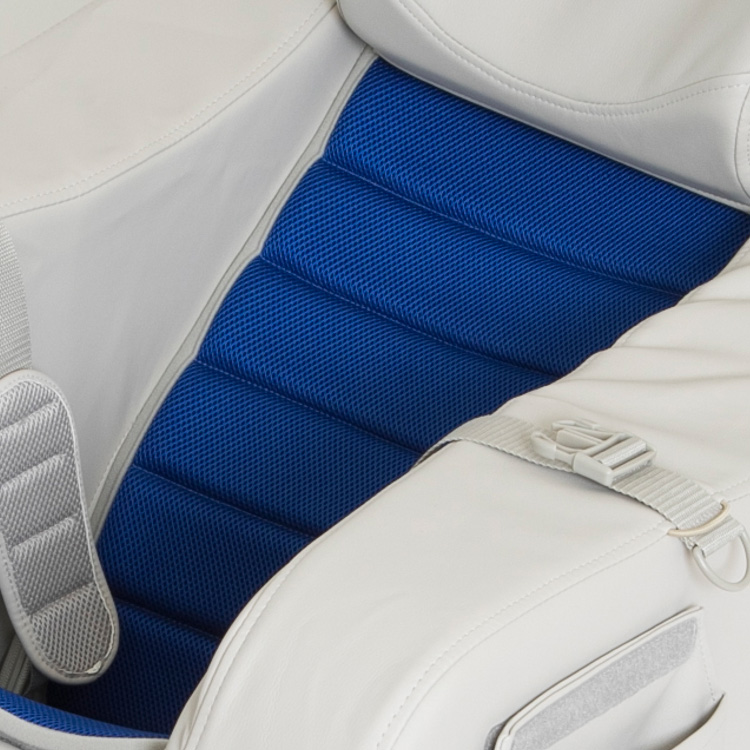 There are 5 colours to choose from. The seat liner improves comfort and adds additional support and grip.
4

Belt Holder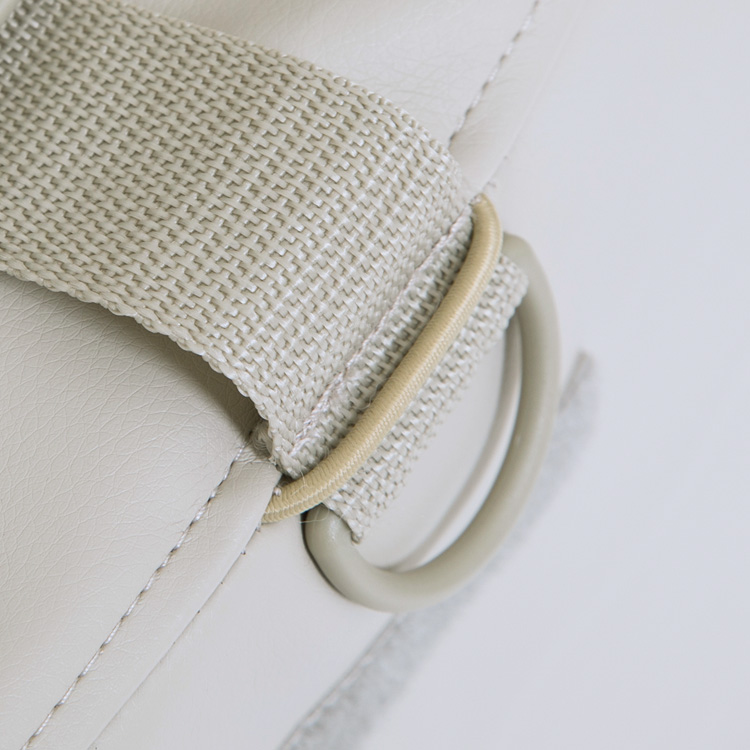 Belt Holder Rubber Cord keeps the strap from dropping on the seat while seated.
5

Side Pocket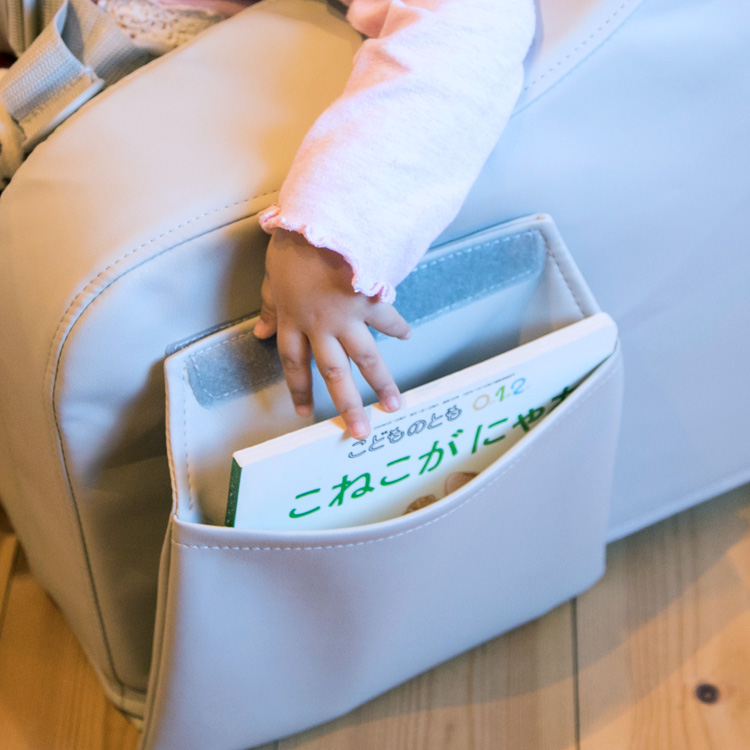 Handy for books, towels or small belongings.
6

Wedge Mat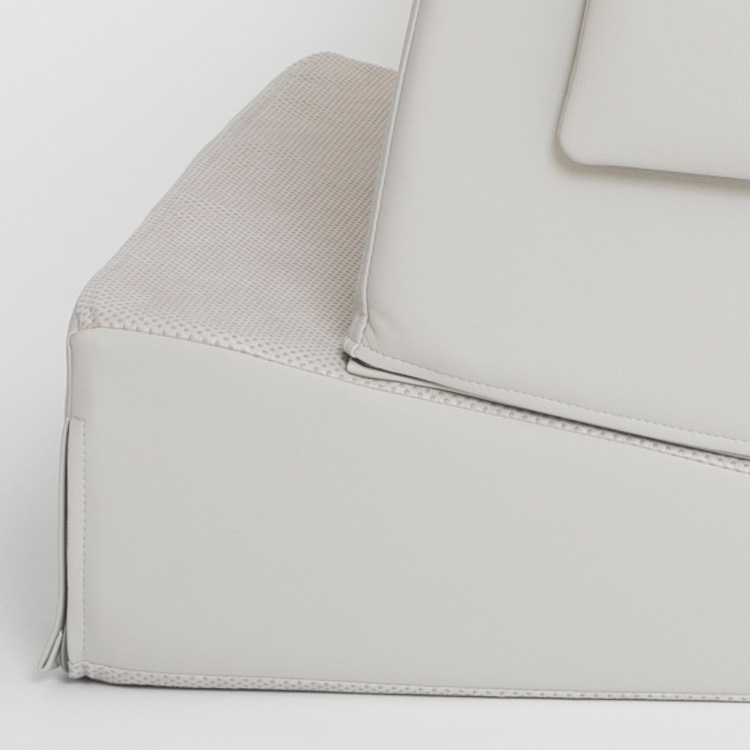 It allows you to adjust the seat's angle in order to achieve the user's optimal point of balance and comfort.
Adjustable Seat Angle
Wedge Mat enables optimal seat angle.
The Wedge Mat allows you to adjust the seat's angle by simply inserting it under the chair. Anti-slippers are attached at the upper and lower ends to hold the angle in place.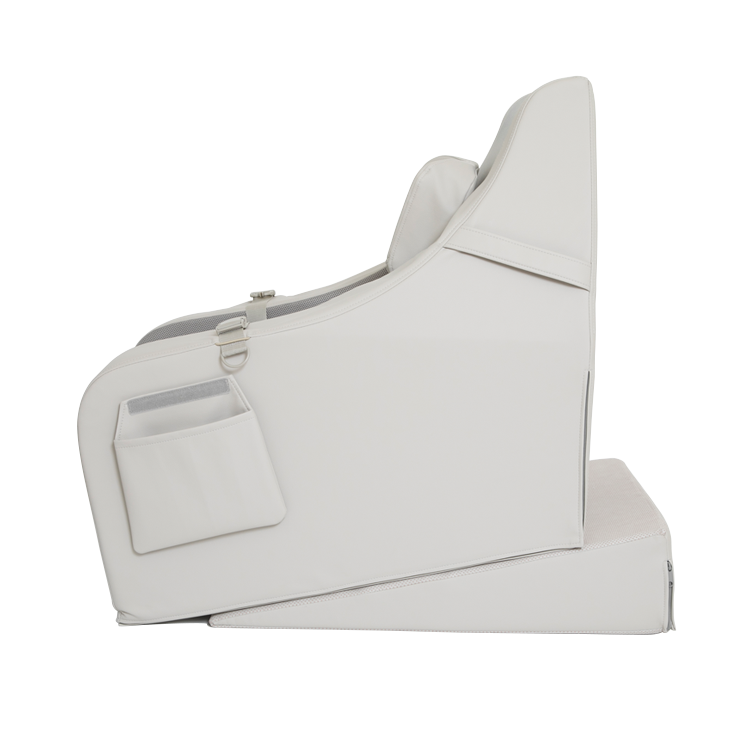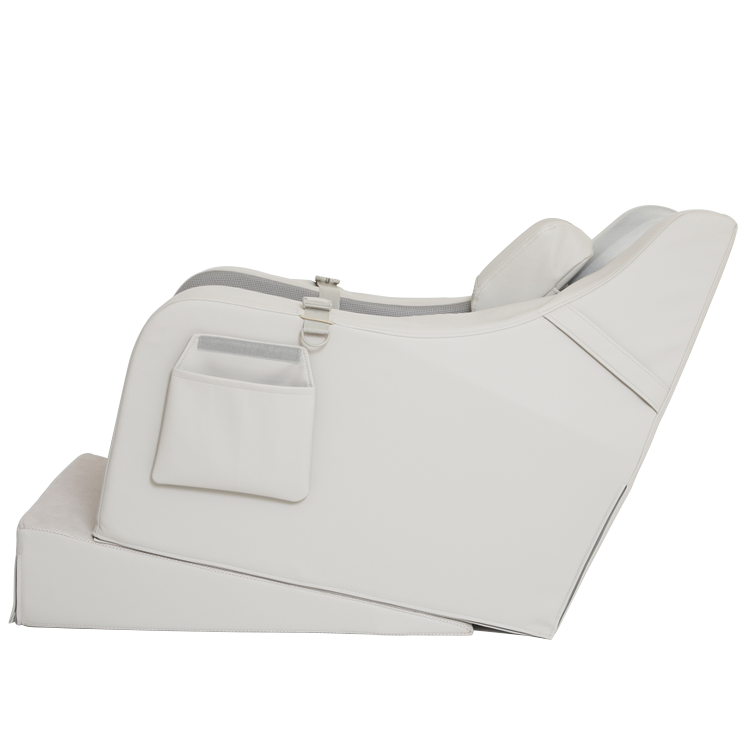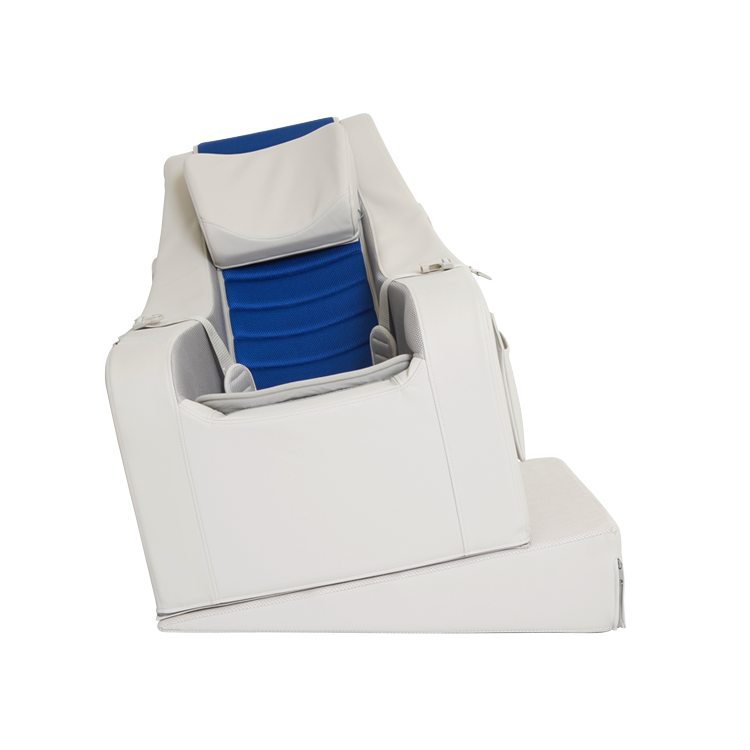 Colors at Your Choice
Choose your favorite seat liner from five colors.
5 colors to choose from. The seat liner improves comfort and adds additional support and grip. The material is made of 3-D mesh fabric that exhibits superb breathability.
Optional Accessories
Optional accessories meeting the voices of users and their families.
Therapy Tray
A Therapy Tray to be placed/used on
the Gravity Chair.
It can be used as a Therapy Tray, and provide with posture control to prevent the body from falling forward by placing the upper limbs on it.  Available in three sizes: Small for both S/M chairs, Large for L/XL chairs and XL-Wide for XLW chair.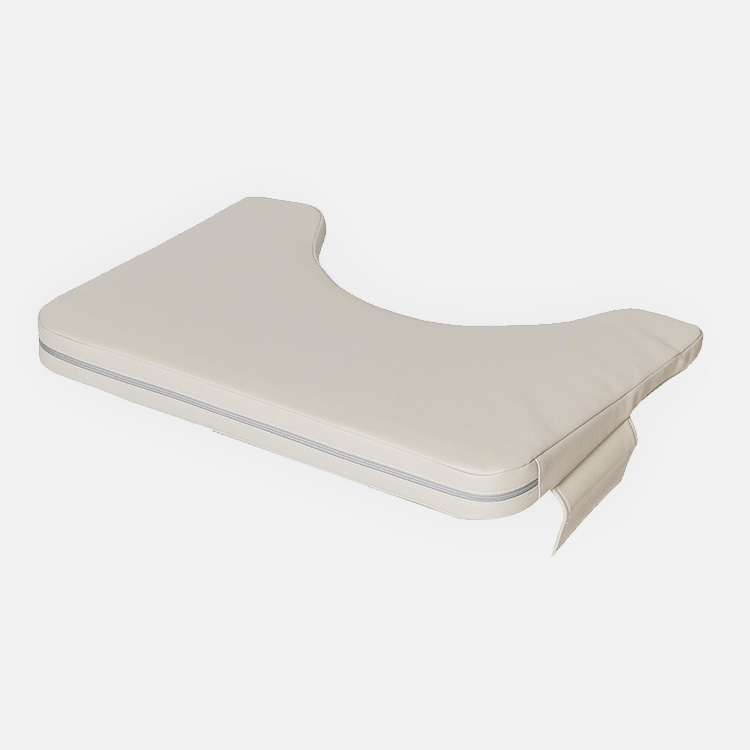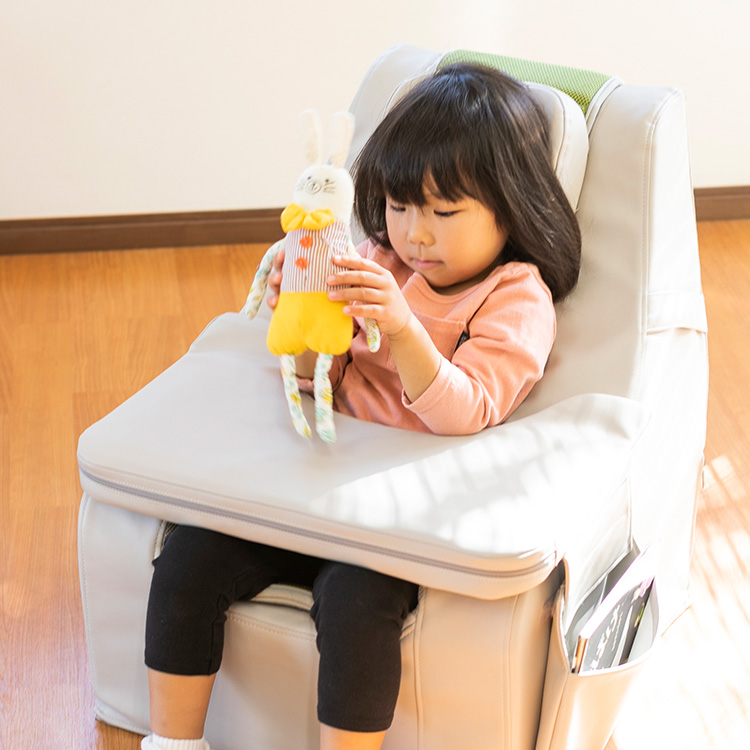 Removable Incontinence Receiver
Protects the chair
from incontinence.
Removable, easy-to-wash, water-proof but breathable for comfortable texture. Available in 5 sizes, color: Black.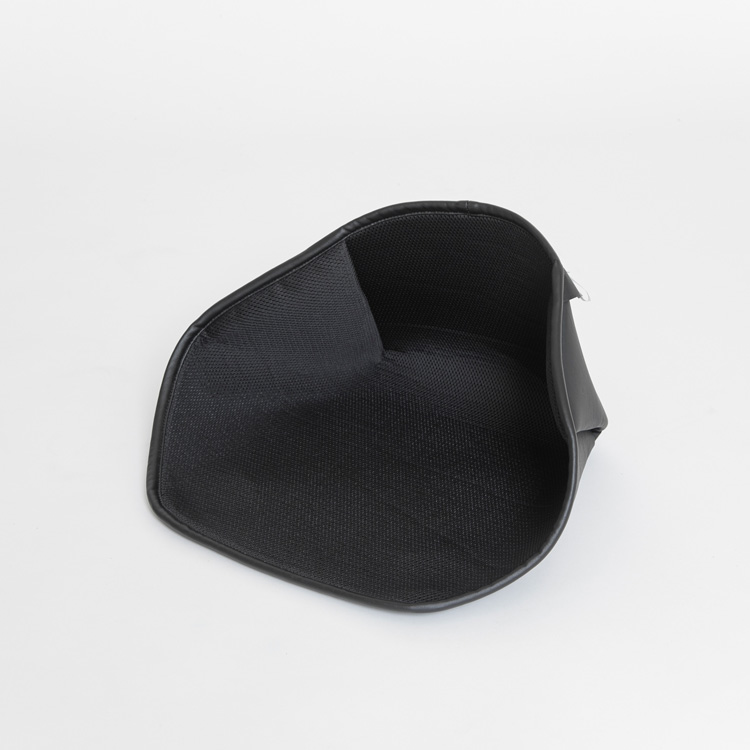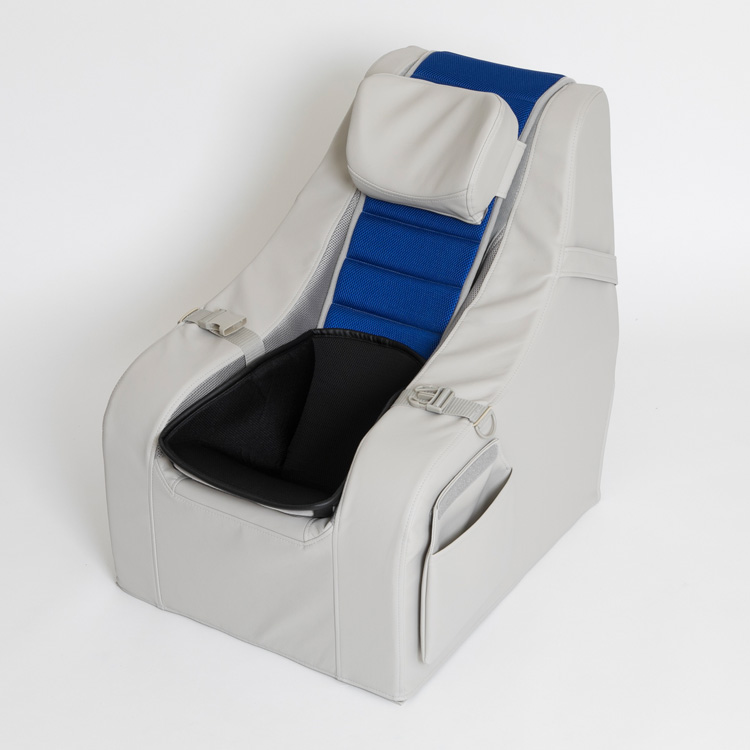 Abductor Pommel
Cushion to prevent leg adduction
Firmly padded to support the inside of the legs. Velcro fastens to chair. The buckle allows for easy on/off. Available in two sizes: Small for both S/M chairs, and Large for L/XL and XLW chairs.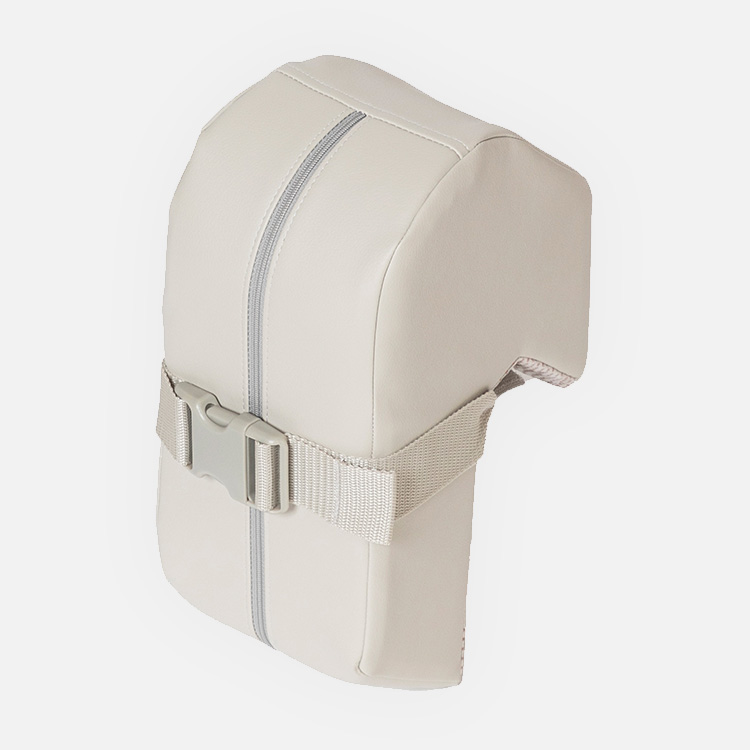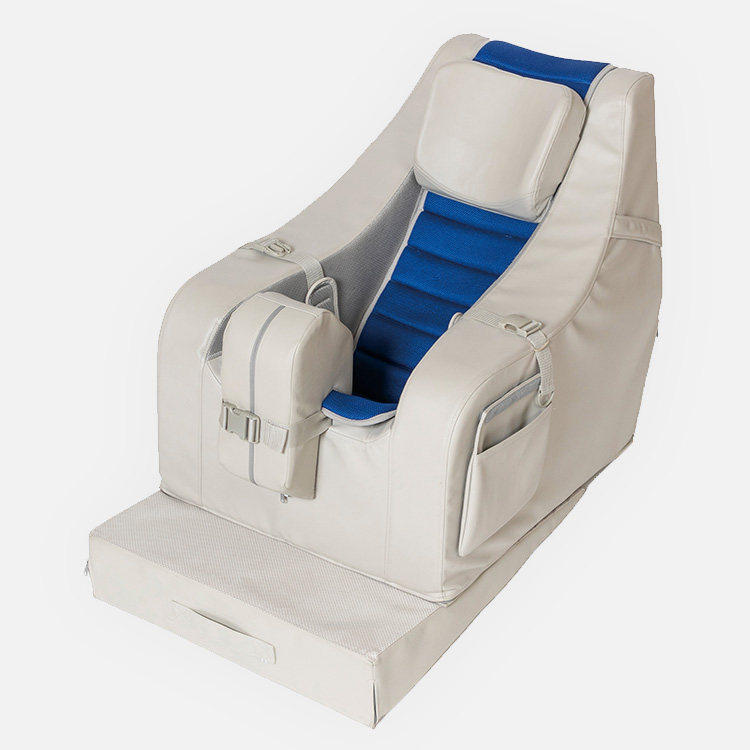 Ottoman
Ottoman to support lower limbs
When throw-out sitting, supports the lower limbs. Available in two sizes: Small for both S/M chairs, and Large for L/XL and XLW chairs.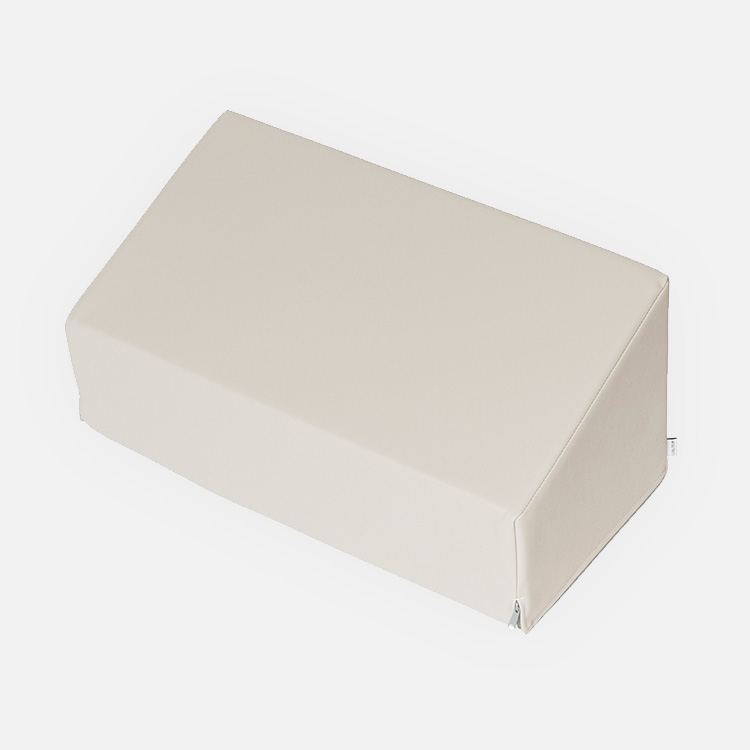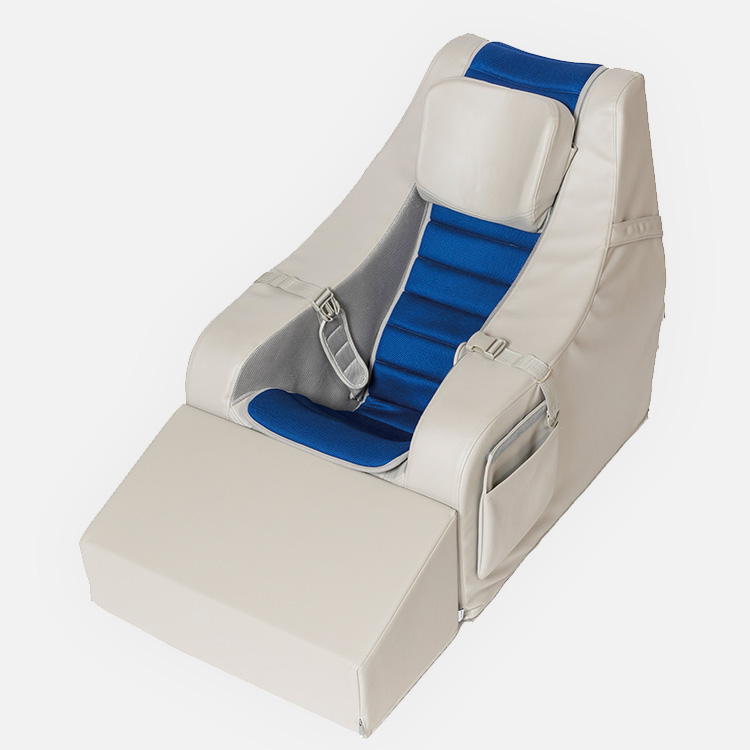 Side Filler Pads
Pads to adjust seat width
It can be placed on the inside walls of the chair to narrow the seat width. Each pad contains three thin cushion sheets for fine adjustment. Available in four sizes: Small for S chair, Medium for M chair, Large for L chair, and X-Large for XL and XLW chairs.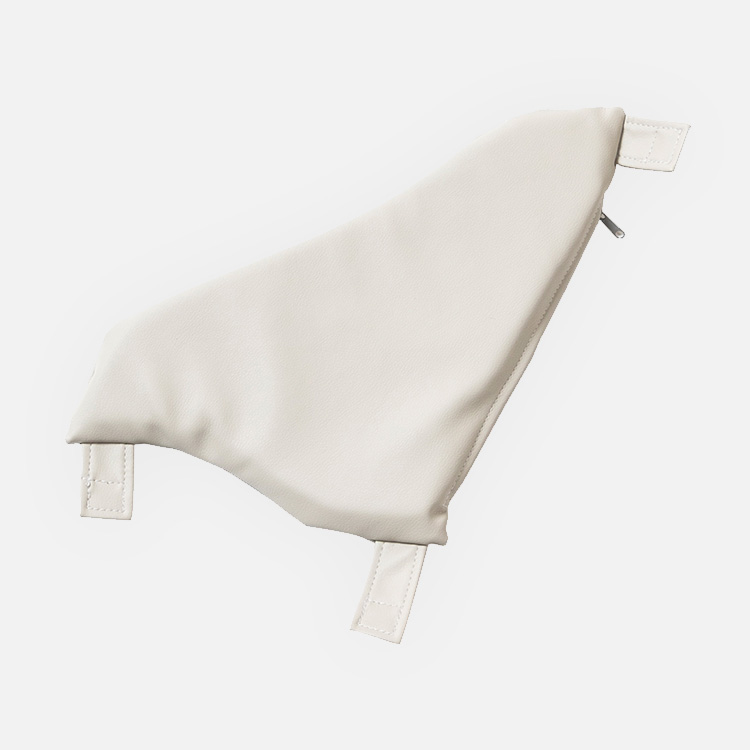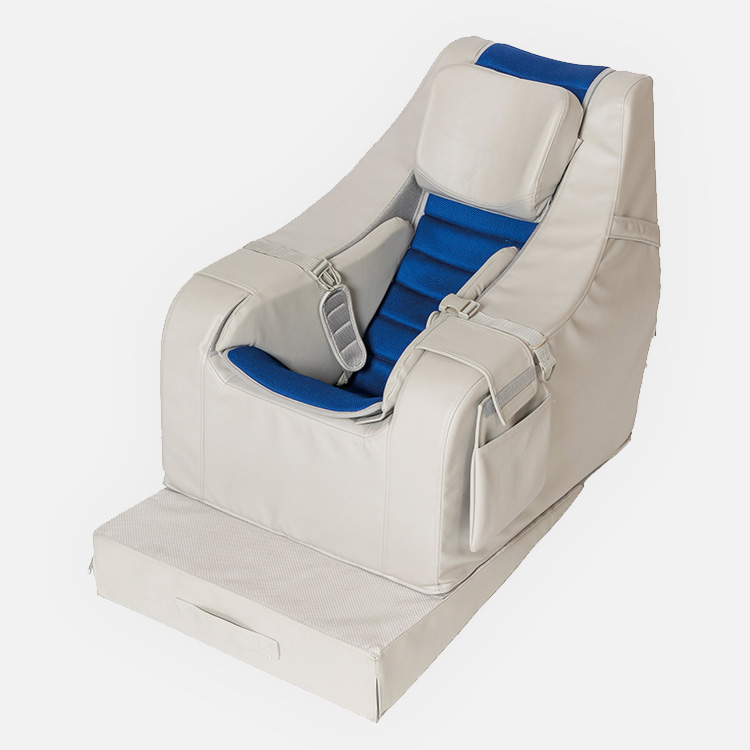 Depth Adjustment Liner
An extra liner to reduce seat depth
By laying it from the hips to the back, the depth of the seat can be made shallower. The filling is made of breathable urethane, the same as that used in the Seat liner. Available in five sizes: Small, Medium, Large, X-Large, and XL-Wide.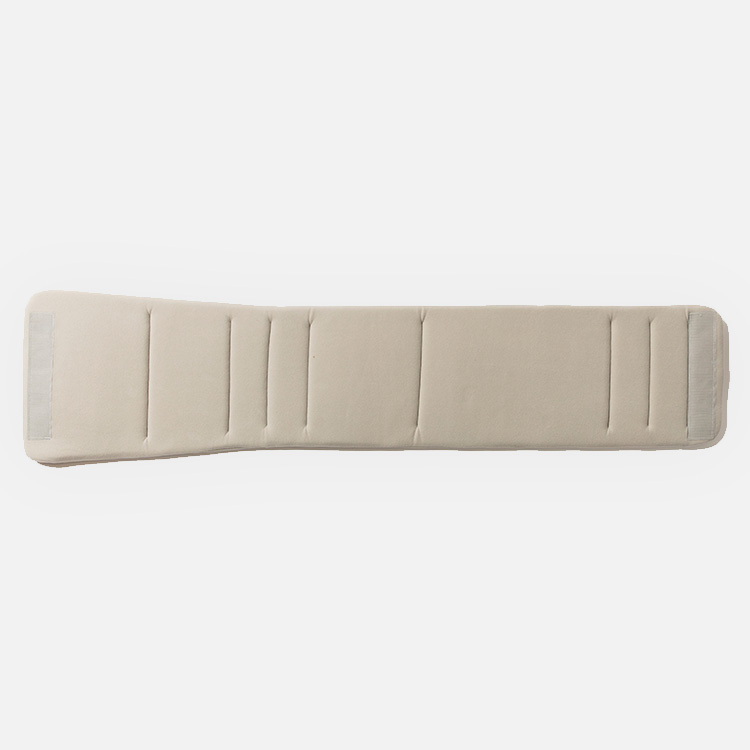 Height-Adjustable Table
Multi-purpose mobile table
For dinner, study and play, wooden-made board, height-adjustable, four locking swivel casters, durable and easy to clean. Made in Japan. Available chair size: M – XLW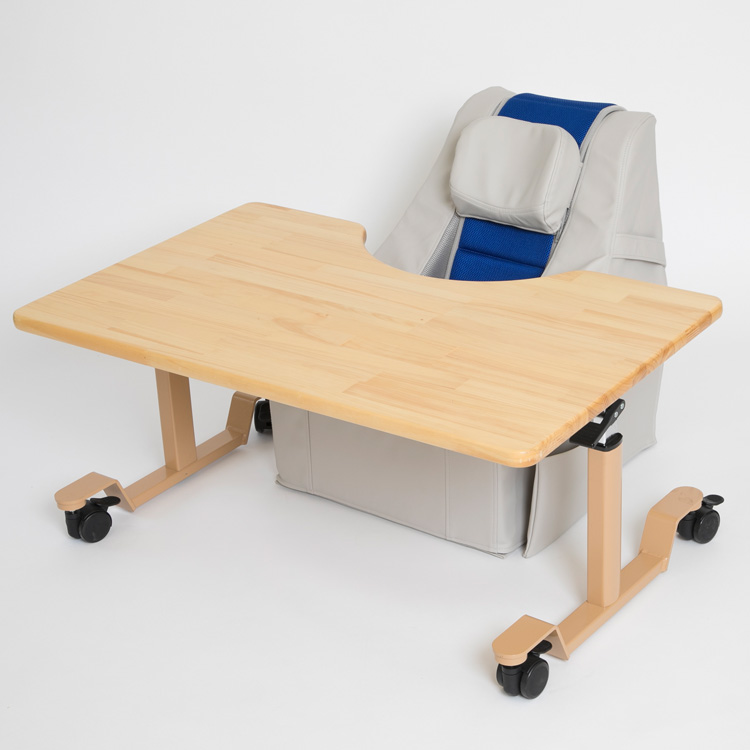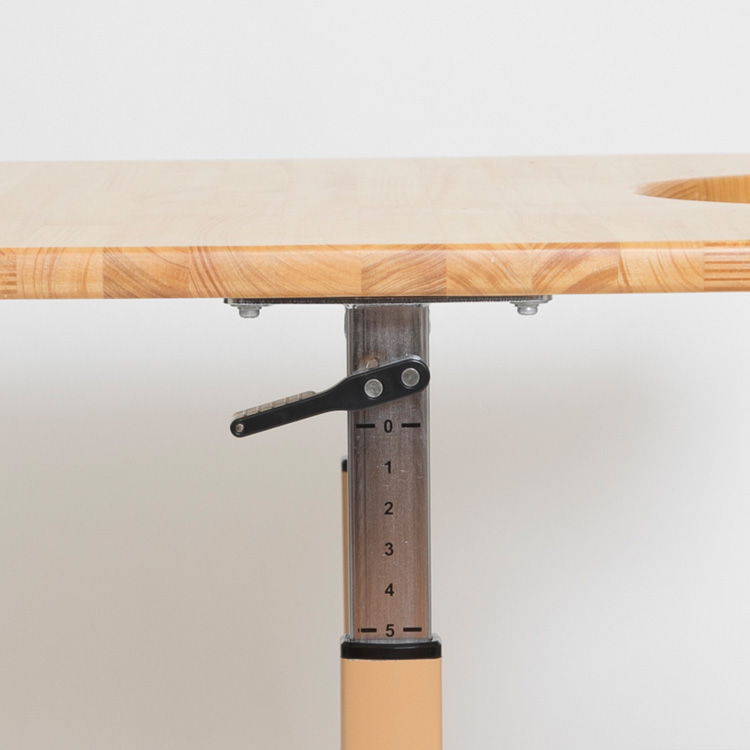 SMALL
| | |
| --- | --- |
| Seat depth | 24cm |
| Age | 2 – 6 year |
| Body height | 90 – 110cm |
MEDIUM
| | |
| --- | --- |
| Seat depth | 30cm |
| Age | 6 – 10 year |
| Body height | 110 – 130cm |
LARGE
| | |
| --- | --- |
| Seat depth | 38cm |
| Age | 10 – 13 year |
| Body height | 130 – 150cm |
EXTRA LARGE
| | |
| --- | --- |
| Seat depth | 43cm |
| Age | 13 year + |
| Body height | 150 – 170cm |
XL-Wide size
| | |
| --- | --- |
| Seat depth | 43cm |
| Adaptive age | adults |
| Body height | 150〜170cm |
Contact
Use Approved
Service Dealers/Agents
to purchase Gravity Chair.
Servicing the Gravity Chair requires a specialized understanding and skillsets along with specifically made components for any repairs. We strongly suggest to purchase, service and/or repair through our approved workshops and/or agents/service dealers.