Create together,
Enable together.
Listening to and taking on the feedback from the community we serve is a vital part in how we make our products. Through our expertise and experience, we approach the disability of each person with care and sensitivity. It is only through this collaborative process that we are able to find the right solution.
Empowering possibilities, comfort and well-being. We aspire to make users' lives easier and expand their world.
CONCEPT
The basis of SEEDS –
Providing care, support and comfort through our seating technology
Through our daily lives, we sit, stand, walk or even run against an invisible force that we all take for granted. Gravity functions as an essential component to our well being. It creates the necessary force to allow our muscles to work when we are not lying down. This work in turn keeps our muscles healthy and strong. And while it is evidently clear that exercise and physical movement activates this work, our sitting habits are also working our muscles. In fact, sitting plays an important role towards our physical and mental health. When we are seated, we are using our muscles all the time to stabilise ourselves. However there are some people who are unable to stabilise themselves in a seated posture because of their disabilities. Our core aim is to support those who need additional assistance with seating in any manner or regard. We believe this core principle is the basis of our business ethos.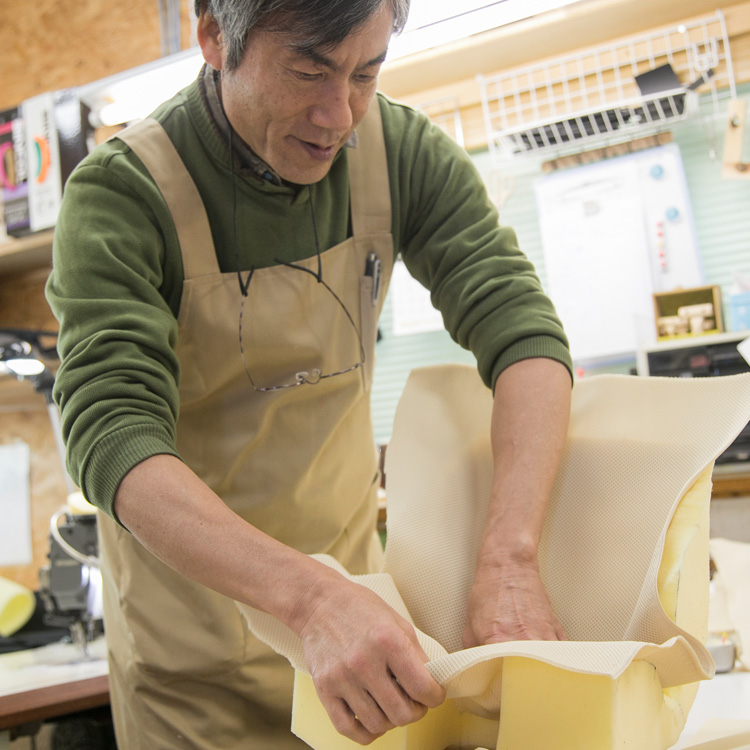 OUR PRODUCTION AND SERVICE OPERATIONS
Depending on the needs of the user will determine how we deliver the final product. Given this variability, we have two departments.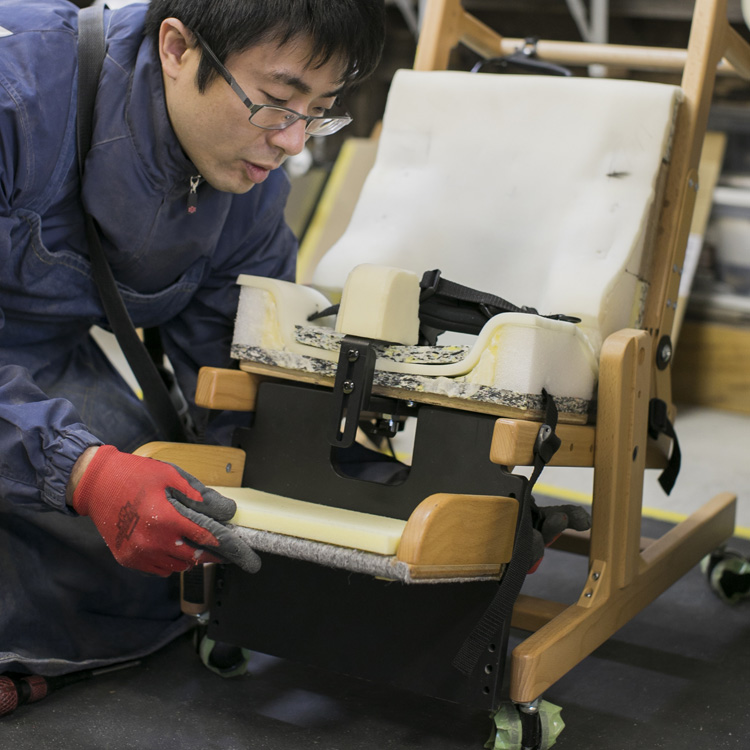 Order Production Department
Working with the community
to better enable lives through our devices
Since the company's inception, custom design of special chairs and wheelchairs alongside modification and repair to any brand of pre-existing models has been at the company's core.
The Order Production Department consists of two sections; Service Section and the Production Section. The Service section will carry out discussions/interviews with customers to identify issues and possible solutions. Once the plan of action is finalised, they will coordinate with the production section.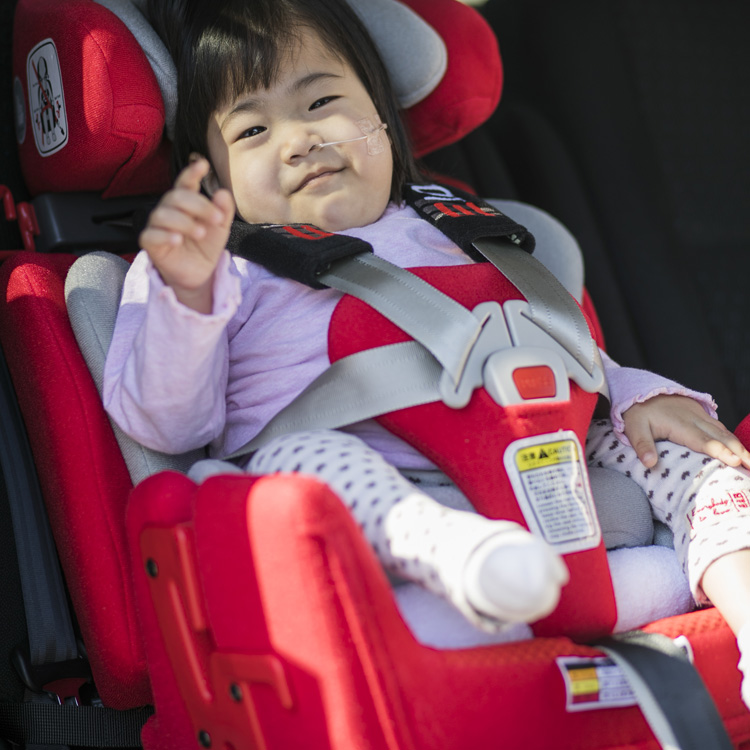 Supply Department
Designed and manufactured a ready made line based on our experience, understanding and expertise that is supplied domestically and Internationally.
Not all individuals require customization and so through our experience, understanding and expertise, we have designed a supply of ready made products. Our products are shipped both domestically and internationally. We continue to fine tune our ready made line based on feedback we get from our clients and the community we serve.
Company Profile
Company Name
SEEDS CO., LTD.
Date of Foundation
1st of April, 1996
Representative
Mr. Kazuo Yamasaki, CEO
Capital
10,000,000 Japanese Yen
Business

Planning, design and sales (wholesale, retail and export) of devices for people with disabilities and aged people
Planning, design and sales (wholesale, retail and export) of furniture

Address
705-16 Meshiro, Isahaya, Nagasaki 854-0007 JAPAN
Contact
TEL:+81 957-22-6350
FAX:+81 957-22-6371
E-mail
MUGEN Workshop, established by Mr. Yuji Mitsuno, is a leading designer in the area of universal design. SEEDS initially a department of MUGEN, branched out on its own to specialise in chairs and wheelchairs for children with disabilities.
In April 2016, those two companies re-unified. With MUGEN 's outstanding personnel and technology, SEEDS have developed a broader range of products and a more user friendly service experience. With that, we have been able to reach more people.
Given our premises are surrounded by wilderness, it is common to see wildlife roaming close by.
Our office and workshop are located on the same premises.