World-leading car seat for children with special needs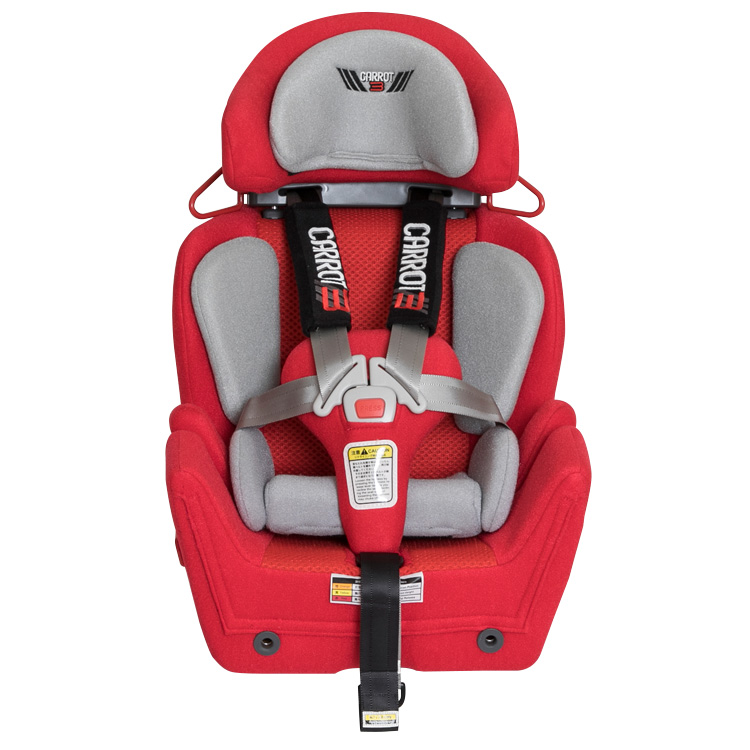 Child Seat Made by Automotive Factory
The real car seat, designed,
engineered and manufactured
by automotive factory.
We are producing our car seat at the factory who is making real automobile seating for major Japanese car brand. Conforming to both EU (ECE R44/04) and the U.S.(FMVSS 213), moreover, Carrot-3 has passed multiple levels of severe crash tests with from 15kg to 75kg dummies.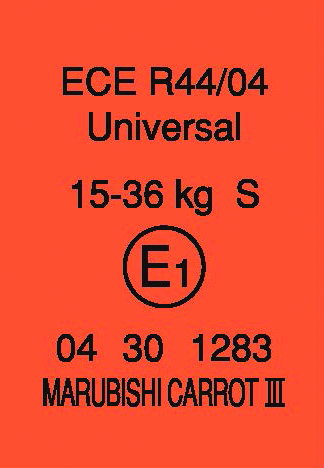 SAFETY STANDARDS
European Safety Standard (ECE R44/04): Approved
Federal Motor Vehicle Safety Standards (FMVSS): Approved
History of Development
Favorite in 39 countries
The motivation to develop CARROT was because of the fact that there had been few secure car seat for children with physical disabilities.
Initiated the development in 1997, the first CARROT was born in 1999. This is the first car seat for children with physical disabilities produced in Japan which passed the crash test to prove the safety. After that, with repeated improvement and passing safety standards, now the third generation, CARROT 3 is on sale.
The CARROT series is preferred by children in 39 countries such as Germany, United States and Australia as well as Japan. From now on, we dedicate ourselves to develop and improve it so many children in the world as possible can use it in further security and reliability.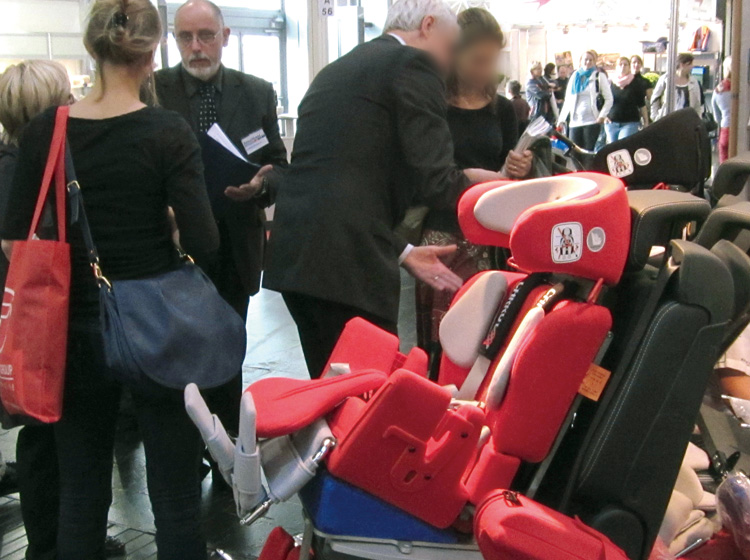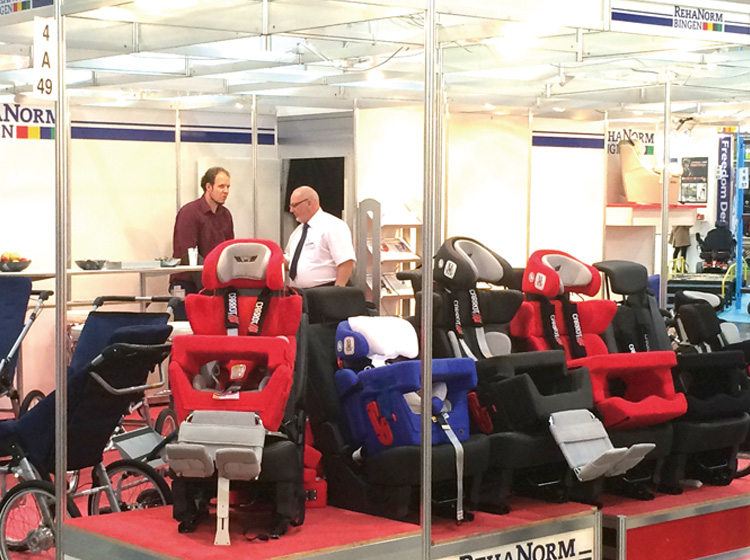 FUNCTIONS
Selected Materials, Elaborated Functions
We pursue the usability with keeping the degree of safety.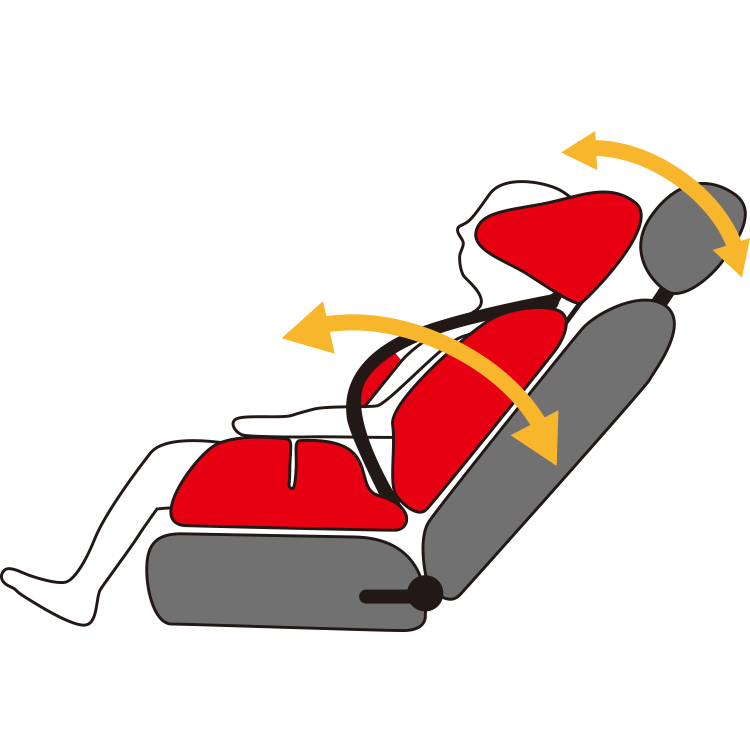 Smooth
Reclining
CARROT 3's backrest reclines following the vehicle's seat.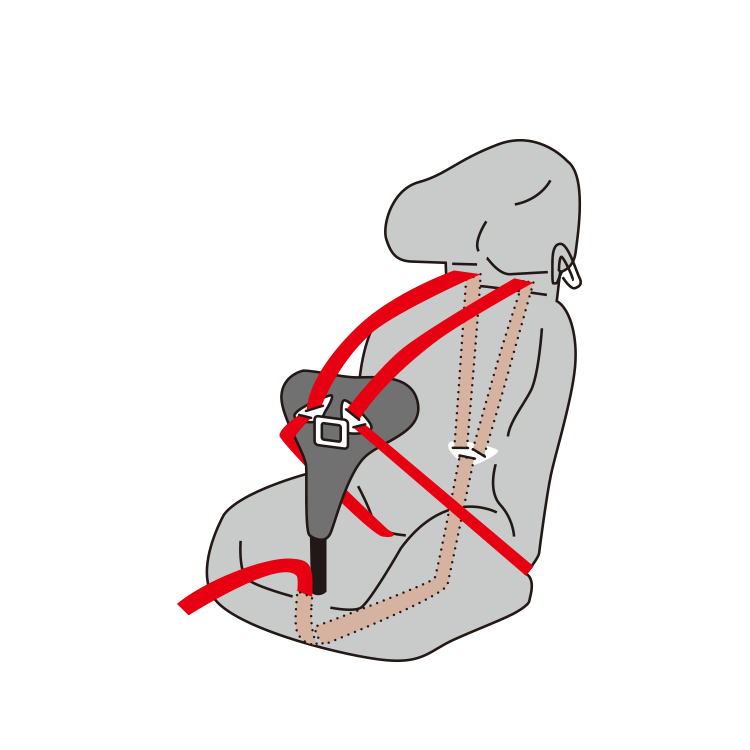 Easy & Quick
Straps Adjustment
CARROT 3's five support straps of the seating system is adjustable at one place.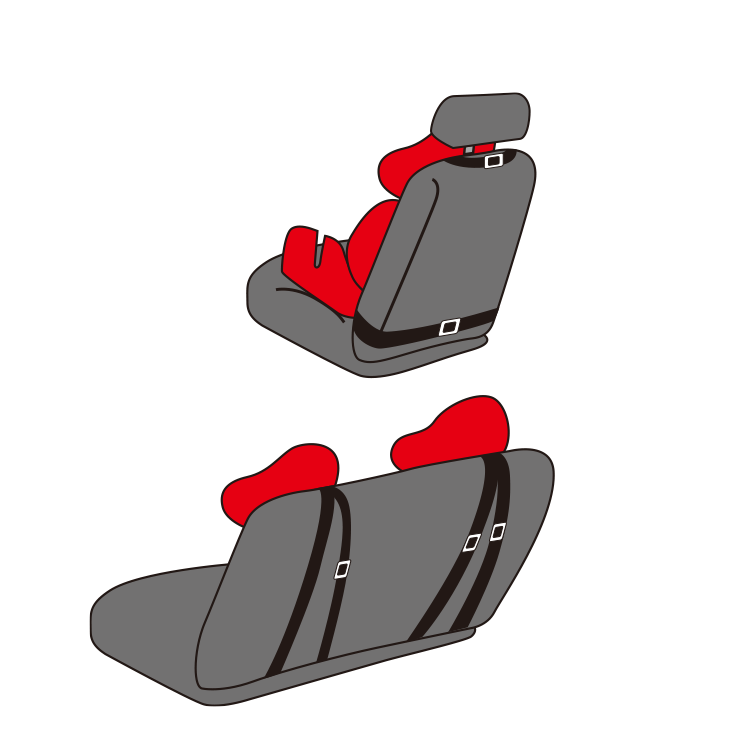 Easy Installation
on Various Seats
CARROT 3 can be installed in various seats and vehicles e.g. passenger seats, school bus, aircraft etc.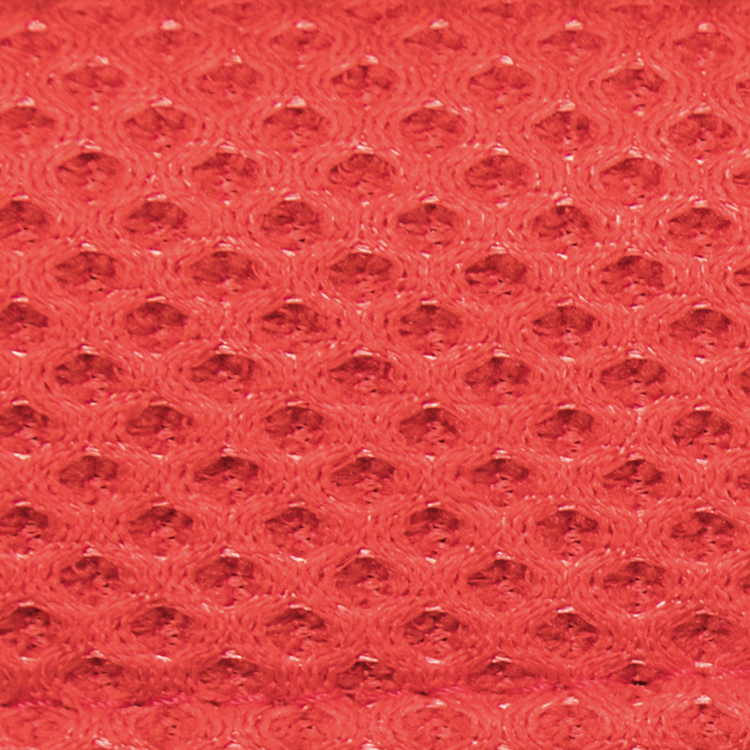 Superb Breathability
of OXY-max® Fabric
OXY-max®, a 3D mesh structured fabric is applied to the backrest and seat covers where tend to get sweaty and stuffy. Its outstanding breathability to quickly release the moisture makes CARROT 3 suitable for long drive.
3 Colors at Your Choice
You can choose the body from red, blue or black.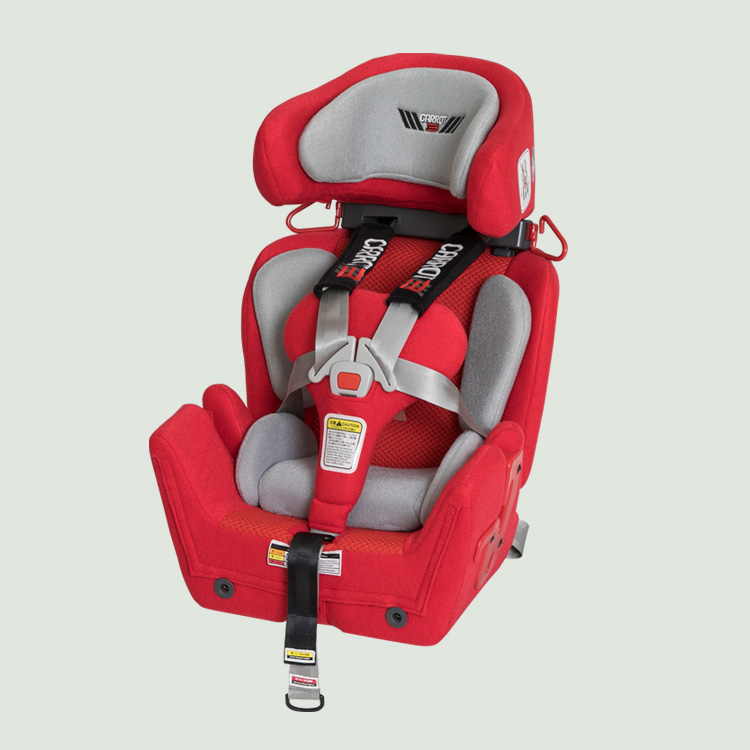 Red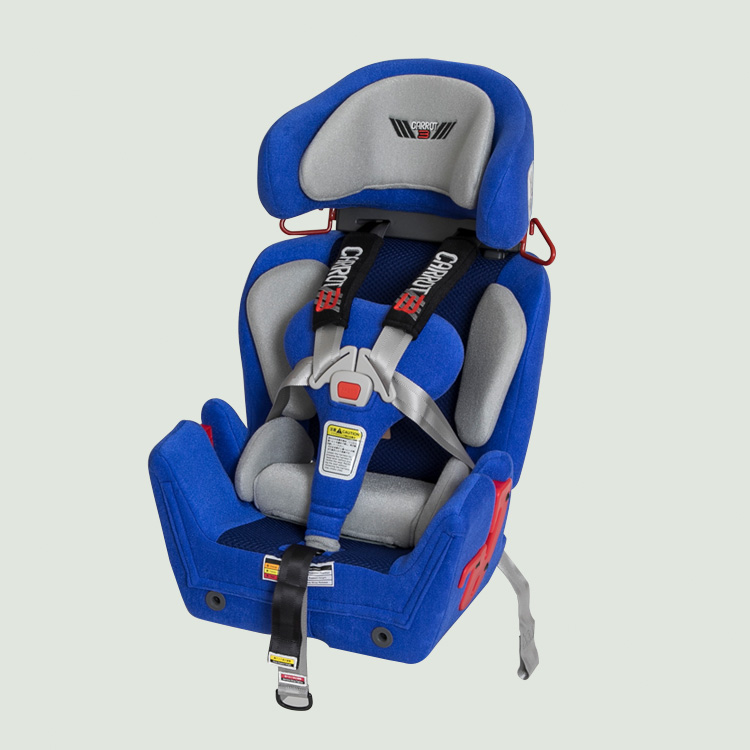 Blue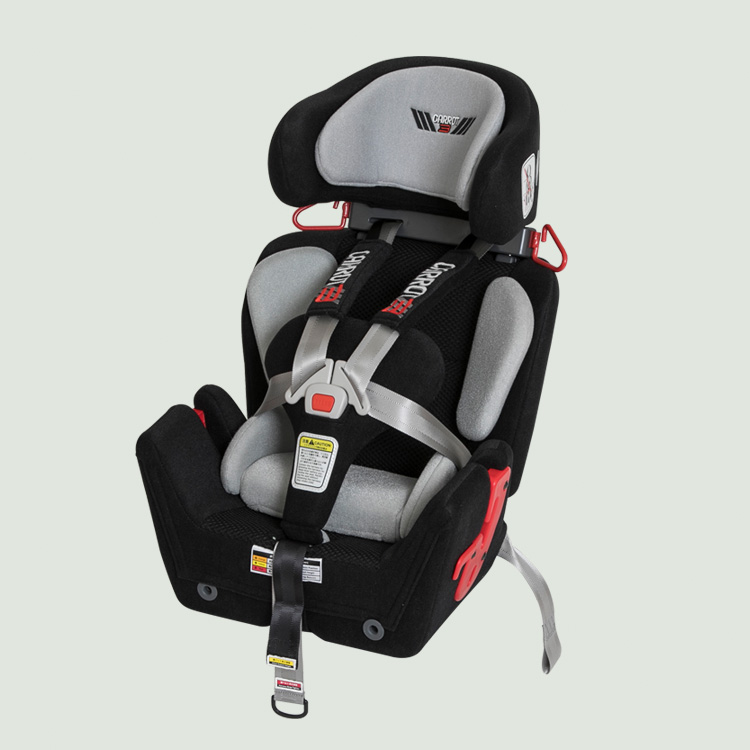 Black
Optional Accessories
Transforming Car Seat
According to Needs and Growth
CARROT 3 is a child seat for long term use, according to special needs and physical growth. Without replacing the seat, you can rearrange to fit it with the adjustment function and adding optional accessories.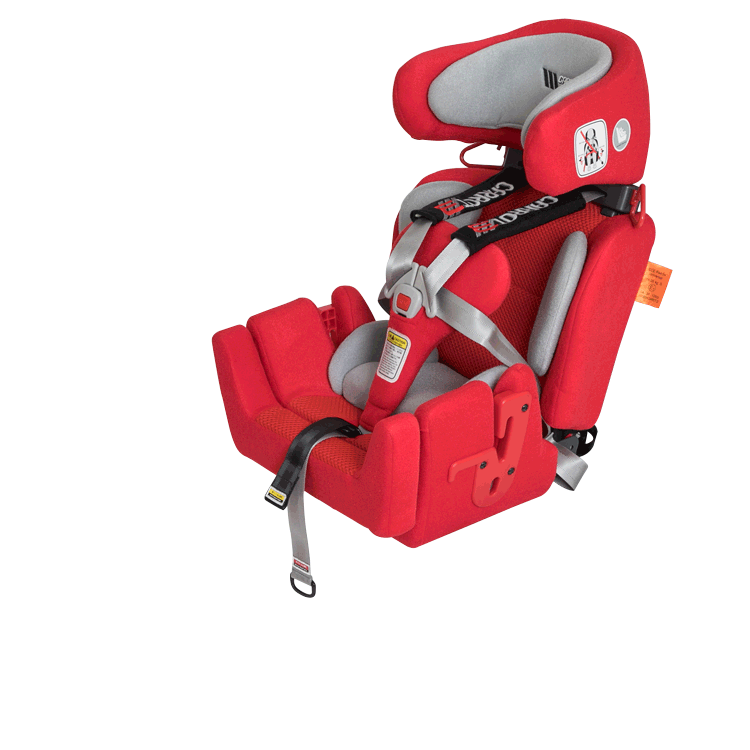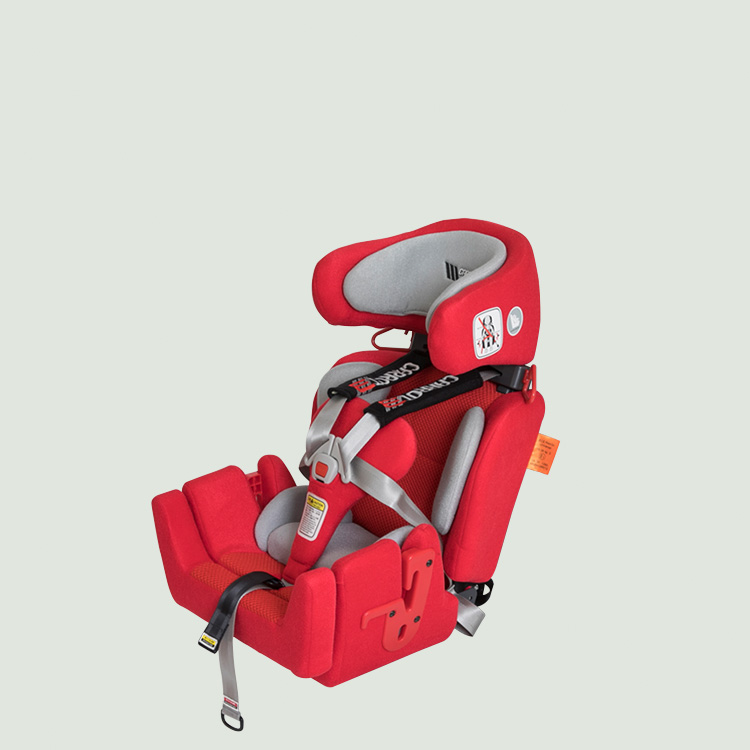 1 – 2 Years Old
Use seat set with Body Balance Pad, according to the body size.
7 Years Old
Add a Seat Extension and a Rodded Seat Extension on the legs and a Backrest Extension.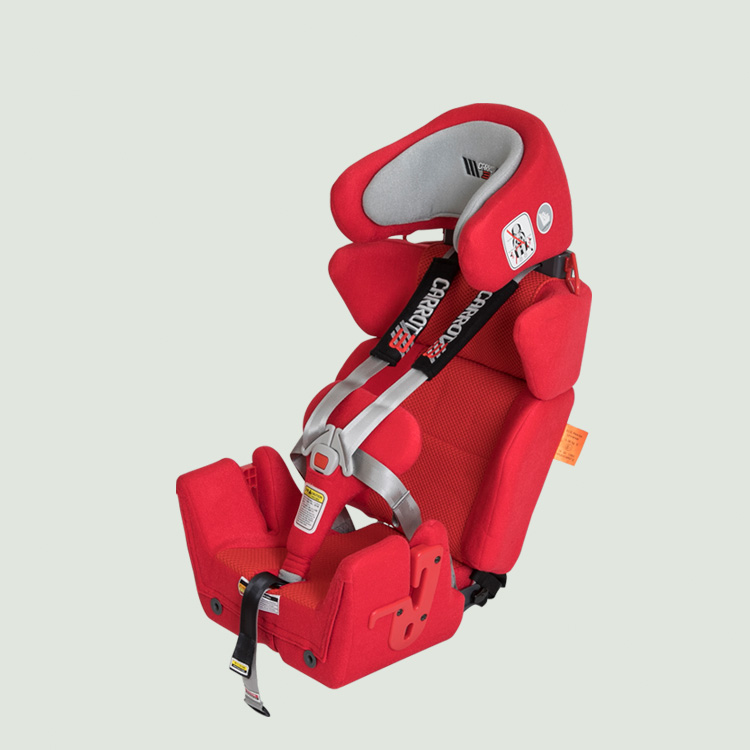 13 Years Old
Add Shoulder Protector Wings and remove useless Body Balance Pad.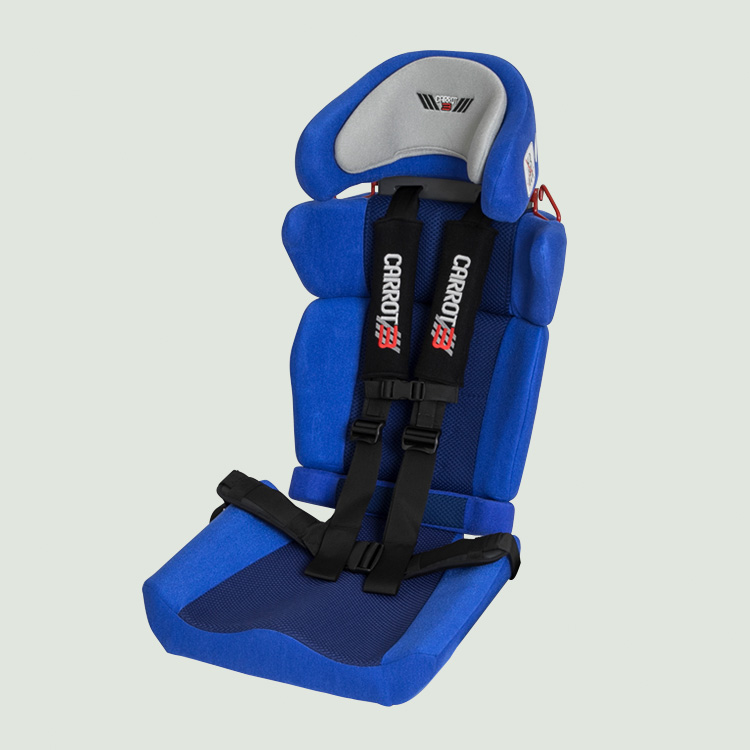 Adult
Then can be switched to CARROT XL, which is featured by the lowest seat height as possible with observing the safety. It reduces the physical burden of lifting grown up children.
Related Products
Meeting the users' requests,
CARROT 3 XL is now available!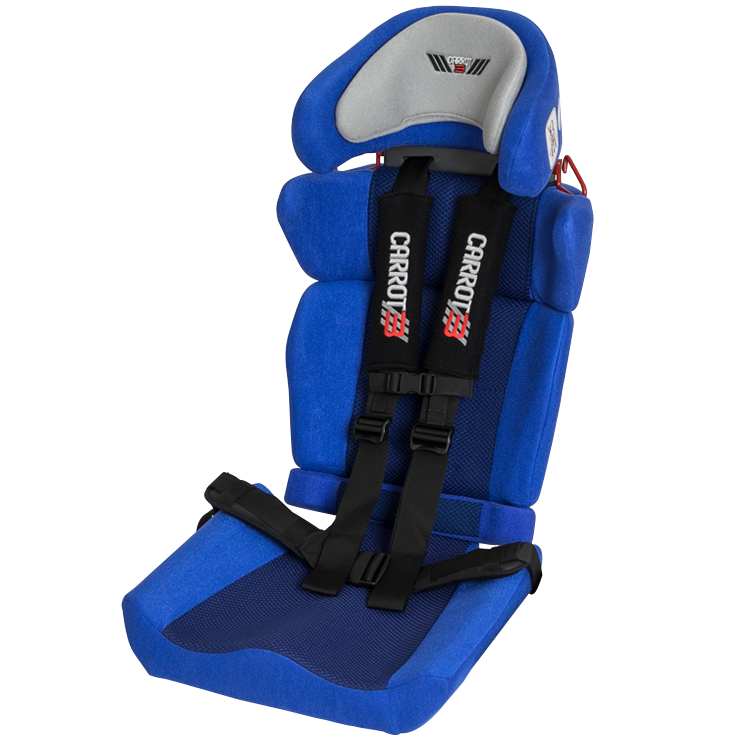 CARROT 3 XL
For users who have not used
CARROT before being grown-up.
Recommendable to grown-ups who try CARROT 3 for the first time. The design is considered to "reduce the burden of lifting up", the condition you require to welfare devices in the care for grown-ups. It reduces the burden and fatigue of both user and carer.
Specifications & Sizes
The sizes of CARROT 3 in standard setting and with Shoulder Protector Wings.
Suitable User
Allowable weight: 10 – 49kg
Suitable age: 2 – 15 years old
Contact
Use Service Network
for Special Needs
to purchase CARROT 3
The service for CARROT 3 requires deeper understanding and skilled handling to the physical condition of users, as well as specialized knowledge and technic such as precise fitting.
These products are sold only through the agents and workshops which has made distribution contract with us, but not in car accessory stores. Please contact to your nearest distributor.