Create together,
Enable together.
Sharing users' points of view and producing with imagining their daily lives. It's the basis of our products. We approach the disability of each person through our sense and experience, to find the solution. Our products can be completed only through the collaboration with users.
To be able to go everywhere at will, live everywhere in comfort and secure the life in peace. We aspire to make users' lives easier and expand their world.
CONCEPT
The basis of SEEDS –
Emotion to support sitting
In our daily lives, we are used to sit, stand or walk against gravity. These movements are essential to stimulate muscular maintenance and development to keep our body functioning. Sitting is such an important movement to keep our mental and physical health. However, some people cannot keep sitting posture because of their disabilities. Our wish and emotion to support their sitting are the basis of production of SEEDS.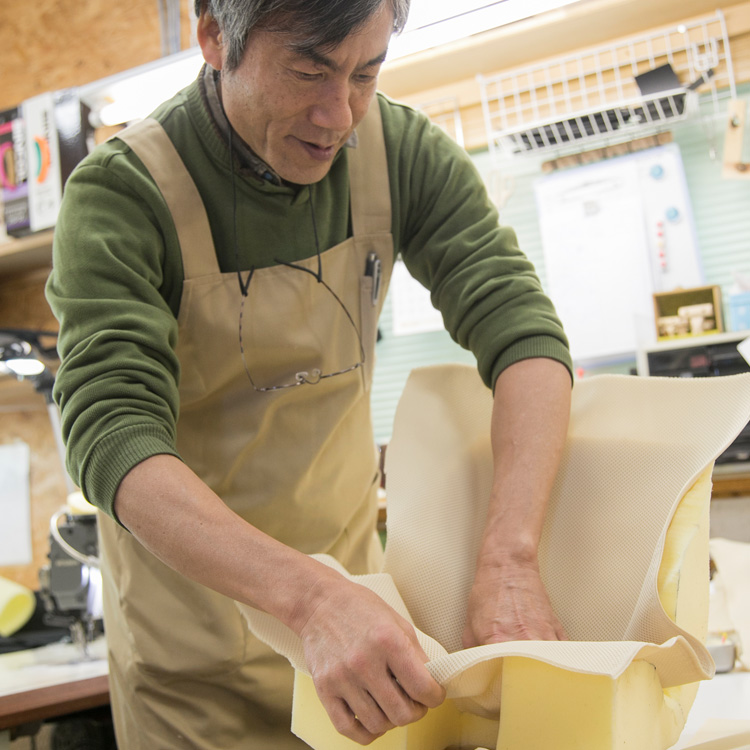 PROVISION SYSTEM
Our dual system consists of Order Production and Supply departments provides the best solution to the problems of people with disabilities.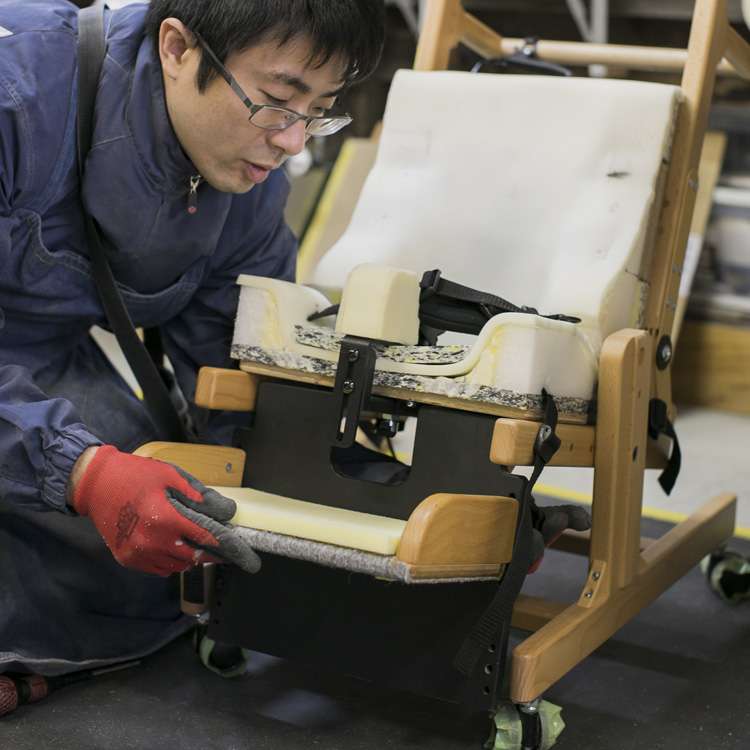 Order Production Department
Works on community-based
to support the lives of people with disabilities with devices.
Production and customization of special chairs and wheelchairs for people with disabilities have been our everlasting core activities since SEEDS was established.
Order Production Department consists of two sections; the service section interviews to identify the problem and assesses it to solve problems of as many people as possible. The production section makes each product in accordance with the plan made by service staff. They always work in cooperation.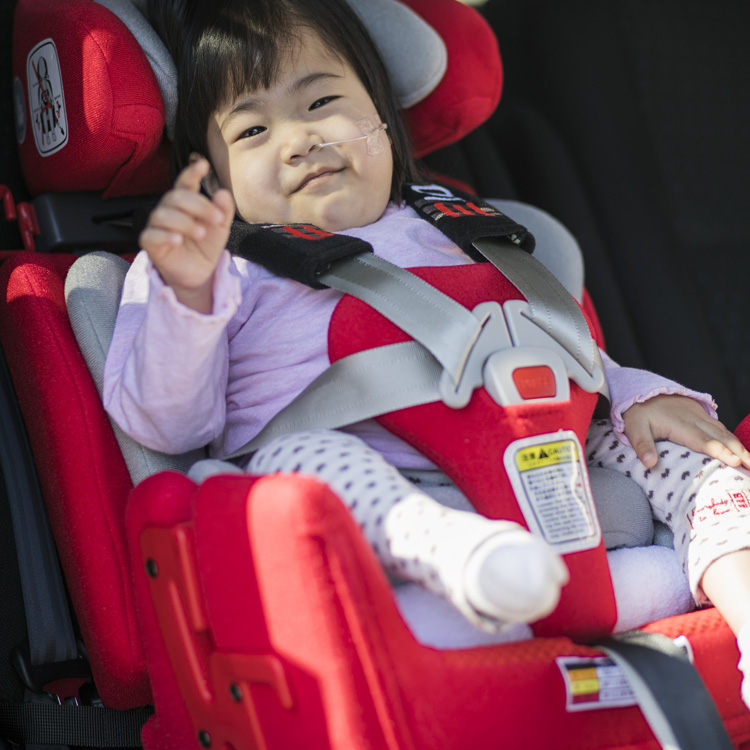 Supply Department
Plans and develops products based on rich experience and expertise to provide in Japan and to overseas.
While we face each person with disabilities to create the device fits him or her, we discover various things; what certain category of people urgently need or common problem among many people with disabilities.
Our Supply Department develops products based on those needs emerged to provide in Japan and to overseas.
The Supply Department consists of planning – sales and ordering sections.
Company Profile
Company Name
SEEDS CO., LTD.
Date of Foundation
1st of April, 1996
Representative
Mr. Kazuo Yamasaki, CEO
Capital
10,000,000 Japanese Yen
Business

Planning, design and sales (wholesale, retail and export) of devices for people with disabilities and aged people
Planning, design and sales (wholesale, retail and export) of furniture

Address
705-16 Meshiro, Isahaya, Nagasaki 854-0007 JAPAN
Contact
TEL:+81 957-22-6350
FAX:+81 957-22-6371
E-mail
MUGEN Workshop, established by Mr. Yuji Mitsuno, a leading designer in the area of universal design. SEEDS was branched from it, to specialize in chairs and wheelchairs for children with disabilities.
In April 2016, those two companies re-unified. MUGEN's outstanding personnel and technology joined SEEDS, to realize more user-friendly service. We also develop universal products which are easy to use for everybody. We will reach more and more people to provide the products of SEEDS.
SEEDS is located on the hillside in Isahaya-city, Nagasaki prefecture.
Wildlife often shows up.
On the vast site, our workshop and office stand together.